Learning to live by abhorring evil
05/21/2019
1 Peter 5:7 tells us to cast all our problems on Jesus
False beliefs will teach that what Christ Jesus did wasn't enough. Many serve their flesh. They unsaved complain what they want or don't have. Things in this life are vain. Christ wants us to spread His Gospel of Truth! Pass out pocket New Testaments, leave them around town. Leave pocket New Testaments at bars, bus stops, etc. Get the Message of Christ out there! Religion enslaves people to call God Allah, or call Jesus an angel, or a prophet or just a man; praying to dead saints, the Mass. Let God be your Guide.
Romans 1:16-32, John 14:6, Proverbs 14:12, Acts 4:12, Luke 19:10
*Edited from tract in Gospel Gallery
Religion says: God will love us if we change.
The Gospel says: God's love changes us
Micah 6:8
—Faith, not Jewish works
"Not giving heed to Jewish fables, and commandments of men, that turn from the truth."- Titus 1:14
—False—
In a world that says that lone preachers like myself are spewing hateful things. It is better to warn listeners about selfishness and self. False Christians complain often. They want their ears tickled. They believe anything a church group does is biblical. Music and religious rituals are often methods of the religious gurus of hell.
False teachers often teach salvation is earned, that church attendance is also necessary and fellowship anywhere makes them right. Popular religious teachers also like to tell people that Jesus was born on Christmas Day. When it was most likely in the Spring that Jesus was born.
False religion is based on wealth and knowledge. The Gospel of Jesus is based on faith, and love and God teaches in the Epistles and The Gospels. False gospels and religion base salvation on works of mankind. Also they teach Sabbath keeping , prayers , church activities and strict obedience to God's law will please God and gain entrance into heaven. (see pages 30, 32, from God's Only Gospel by Moreno Dal Bello.
— Salvation —
God's Way is not based on what man teaches. Dead works is what men teach. Religion teaches religious experiences, trying to look good, strict attendance, etc. Religion is hostile towards God's true followers, that have obsessions with the worldly church franchises.
— Works save? —
Ecumenical= works based beliefs. Works plus grace.
Gospel of Christ= grace alone
Jesuits since the days of the Roman Empire have engulfed the media, and churches with a gospel based on works. Crazy pastors, much like priests advertise and aggressively promote their "church" which is not of God's gospel of grace.
Fundamentalists= while they share some facts about the lodge, and similar cults. The Fundies follow Calvinism. Shepherding, dominionism. They also follow gossip as judgment. They teach the King James Bible is perfect yet was supported by King James that was said to be homosexual.
— False Assurance—
Top 10 Ways that Unsaved people think they're saved (www.so4j.com)
1. They are good
2. Accepting Jesus/ Sinner's Prayer
3. Feeling saved
4. Good deeds
5. Being religious
6. Christian names/titles
7. Traditions and Church affiliations
8. Blessings and Prosperity
9. Spiritual gifts
10. Spiritual experiences & mysticism
— False Gospels—
1. Jesus plus something gospel
2. The "me" gospel
3. health and wealth gospels
4. It's okay to sin gospel
5. The go to church gospel
Spiritual experiences gospel
A better world gospel
Galatians 1:6-7
1 John 4:1
— Notes from Moreno—
Notes from Moreno's book: God's Only Gospel, http://www.godsonlygospel.com.
– Can't lose what Christ has earned.
– Ignorant and faithless people teach salvation can be lost.
-Salvation not based on character and conduct
-Living for and appreciating Christ shows we are saved.
-Willingness to put everyone/thing on the line-for Christ-sake of the Gospel!
– Christ alone saves
-Not about gaining or maintaining salvation.
– Believing the right things won't save us.
-Not by works or doing or stop doing, but solely on what Jesus Christ did.
— "I Object to the Lodge" —
A Christ-less religion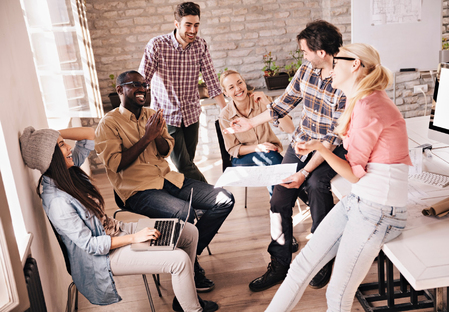 1. Because it's a waste of time and money. 2. Wicked men flock the lodge, where the Word of God is forbidden. 3. It's a menace to men's rights. Many churches, juries and judges are influenced by such insane meetings in secret. 4. It shields wrong doers.5. It is a barrier in the way of men that should hear the gospel of Christ. 6. It's a Christ-less gospel.
Facts about The Lodge…
– the Name of Jesus is not recognized and is forbidden in lodge worship.
– Jesus said, " In secret have I said nothing"-John 18:20
Jesus is the Light of the world- John 8:12
Acts 8:19, Matt 11:28, Acts 4:12-repent!, Galatians 6:7, Romans 14:11-every knee shall bow
A tract condensed from That Lodge , Pilgrim Tract Society, NC
— The Gospel in a nutshell… —
2 Corinthians 5:21 – God made him who had no sin to be sin[a] for us, so that in him we might become the righteousness of God.
God is Jesus – John 1:1 In the beginning was the Word, and the Word was with God, and the Word was God.
Hebrews 1:4 – So he became as much superior to the angels as the name he has inherited is superior to theirs.
Other verses to study… Hebrews 2:9, Hebrews 2:16, Acts 4:12, Luke 19:10, Proverbs 14:12, Titus 3:5, Hebrews Chapter 11, Galatians 2:16 (justified by faith not works), Romans 3:26.
Now you see that both Mormons and Jehovah's Witnesses are not biblical but man-made. Mormons believe Jesus is the satan's brother, not the Christ. JWs believe Jesus was an angel not savior. So we see many false christians across the world teach a different Jesus.All Rights Reserved 5/21/2019, Matt Hufnus
Sure Signs Your Church is A Cult
bossy women
people believe everyone is demon possessed
church staff goes on vacation all the time
pastors treat themselves as God, or act superior to others
families of the so called pastors don't interact with others at all
the church accepts donations from dying widows (The Bible commands us "Do Not Steal" )
Music as therapy; emotions, feelings, heaven or method to reach out to God; God can only be reached through music
everyone is saved. Jesus loves everyone (Ecumenical)
rituals, deeds and self righteousness
Some False Teachings in the Churches and Society are…
All humans are gods
Omitting the name of Jesus from the Bible
Mass
Tithes and money (bribing God)
Rituals, degrees and oaths
Reincarnation
Jesus was an angel
God is Allah
Praying to dead saints
indulgences, the rosary
Knowing Jesus was only a prophet or a good man
Study on Daniel
Remain true to Christ even among the pagan culture you live in. This world is not your home.
Romans 1:16-32
Christ is our Only High Priest , read Hebrews 4:15
How we should act as Christians and understanding Jesus Way… Titus Chapter 1-3.
Jesus was never an angel…. Hebrews 1:4, v.9 and v.16.
God's Holy Sabbath booklet, page 44, "However, you can become a legalist if you think that by law-keeping and good works you can earn your salvation. The most righteous person, the strictest commandment keeper, cannon earn his way into the Kingdom of God through commandment keeping. Eternal life is a gift from God. But it is a gift we cannot have if we do not respect for the Father's commandments" (Rev. 22:14-15)
Idolatry of Jesus Pictures, etc.
Jesus doesn't look like them girly Catholic pictures we always see. Too feminine. Jesus according to the Bible, the entire chapter 53 in Daniel; Daniel 10:5-6 –
Then I lifted up mine eyes, and looked, and behold a certain man clothed in linen, whose loins were girded with fine gold of Uphaz:
6 His body also was like the beryl, and his face as the appearance of lightning, and his eyes as lamps of fire, and his arms and his feet like in colour to polished brass, and the voice of his words like the voice of a multitude.
And Revelation 1:9-15–
9 I, John, your brother and companion in the suffering and kingdomand patient endurance that are ours in Jesus, was on the island of Patmos because of the word of God and the testimony of Jesus.10 On the Lord's Day I was in the Spirit, and I heard behind me a loud voice like a trumpet, 11 which said: "Write on a scroll what you see and send it to the seven churches: to Ephesus, Smyrna,Pergamum, Thyatira, Sardis, Philadelphia and Laodicea."
12 I turned around to see the voice that was speaking to me. And when I turned I saw seven golden lampstands, 13 and among the lampstands was someone like a son of man,[a] dressed in a robe reaching down to his feet and with a golden sash around his chest.14 The hair on his head was white like wool, as white as snow, and his eyes were like blazing fire. 15 His feet were like bronze glowing in a furnace, and his voice was like the sound of rushing waters.
source: mediaspotlight-volume 37, no. 2, summer 2014
Heaven is Worth It
Many live by the laws of their socialist clubs. Even church folks have become too comfortable with the world and its ways. People who believe God's true Gospel will tell whats wrongs they have done. People that aren't saved, likely shake their heads at Gospel truth. They have become selfish. People without Christ will always condemn truth when presented to them.
John 3:36
Romans 8:1 – for their is no condemnation for those in Christ Jesus
Women
Women seem to be getting angry with men as the years progress. This have been told is related to the end times, the "weeping and gnashing of teeth", for churches that deny deeper truths of God's Word.
Jesus An Angel? Heck No!
Jesus was never an angel. He was formed as a man., to take on our sin debt. Hebrews 1:4, Hebrews. 2:9, 2:16-17; Titus 1:14, 16, Titus 2:12-15
Christ is Peace
God is Living Water
God wants us to relinquish our desires and goals and give us His Will.
Christians don't panic or worry over things in this life. Keep eyes on Jesus!
With God, He is Peace eternal. On earth you have many trials and sorrows. Christ has overcome the world.
John 16:33 36 Whoever believes in the Son has eternal life, but whoever rejects the Son will not see life, for God's wrath remains on them.
33″I have told you these things, so that in me you may have peace. In this world you will have trouble. But take heart! I have overcome the world."
People condemn themselves. Christians simply preach the Gospel. Ministry of righteousness, not condemnation.
Continue to serve the Lord
Wait on the Lord.
"Blessed are you" = Happiness is not tied to circumstances, a right relationship with God.
Believers will be: insulted, persecuted, slandered.
*********************************************************************
Warning on Man Made Sects…
Fundamentalists= A strict religious Baptist sect. They judge anyone not a Baptist. Calvinism is their main doctrine. Very influential in southern states. They try to "parent" everyone that they come in contact with. They seem to believe works and thinking condition a soul as saved.
*************************************************************
True Righteousness…
What people do to express or deal with their sin, usually is…
Doing good deeds or attempting to keep all 10 Commandments, others feel just going to church or giving money will absolve their fate and guilt of sin.
Things we do can not count towards absolving sin.
Proverbs 14:12
There is a way that appears to be right,
but in the end it leads to death.
Titus 3:5
5 he saved us, not because of righteous things we had done, but because of his mercy. He saved us through the washing of rebirth and renewal by the Holy Spirit,
Galatians
2:16 we are not justified by works we do ( dirty rags) by faith in Jesus are we Justified in Christ
Christ seeks the Lost Luke 19:10
No one but Christ can redeem us- Acts 4:12
Many trust their so called ministers to bring them to eternal glory. People are taught when to pray and or worship. never do they read the Bible for themselves. Living free in Christ is to be free from religious and political dung. man-made churchianity has failed. It no longer serves Christ. religion has kept people in bondage for years. People trust in their vain works. Faith in Christ is much much more. The Bible and faith is all based on Christ Jesus our Lord and Savior. Christ died and rose again. Many churches teach Christ isn't enough for salvation. It is always plus something. Jesus Christ is God- John 1:1
What you should do is tell people about Jesus Christ! Print copies of Romans and the Book of John and leave on busses or at bus stops, pass Bible to the homeless. With God all things are possible!
******************************************
Things we do, could Never earn our way into heaven!
Catholics, Baptists and contemporary worship churches are often nitpicky, and offer repetitious works of the flesh.
Tithes, giving money or going to a church, trying to be good and keep Torah Law will never remove the guilt of sin.
Many idolize their clergy, church groups, lodges and mosques.
Galatians 2:16 16 know that a person is not justified by the works of the law, but by faith in Jesus Christ. So we, too, have put our faith in Christ Jesus that we may be justified by faith in[a] Christ and not by the works of the law, because by the works of the law no one will be justified.
8 For it is by grace you have been saved, through faith—and this is not from yourselves, it is the gift of God— 9 not by works, so that no one can boast. Ephesians 2:8-9
The thief on the tree next to Christ had not attended any church meetings to gain heaven. All the thief did was repent in his heart and believe Christ!
Matthew 27:28 38 Two rebels were crucified with him, one on his right and one on his left.
Most in the church are snobs, brag and beg for donations, thus falsifying the message of God's Love. Don't become another slave of man-made church.
I count all things as dung but hold on to Christ, Philippians 3:7-9
Tell others of the Good News of Jesus Christ! Start with John 1:1
Christ had short hair, like a man should have. And it would have been neatly trimmed and kept. As the Son of God, Jesus always set the right example. On a number of occasions, He was able to blend into a crowd because He looked just like everyone else (Luke 4:30; John 8:59; 10:39).